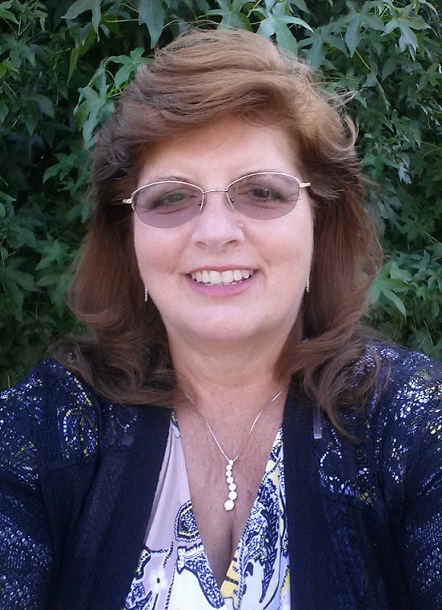 About Ann:
Ann is Spiritual Oracle, Intuitive Advisor and Intuitive Healer.  She is also a certified Reiki Master, Reiki Instructor, AL Master, AL Instructor, Reflexologist and Traditional Thai Reflexologist. Additionally, she is a trained and state licensed manicurist.
Ann combines and utilizes the knowledge of both the physical and spiritual realms.  After speaking to her client and assessing their needs, she asks assistance from her guides, angels, Archangels and Ascended Masters to support the healing session and bring her further clarification, if needed.  Ann works in a relaxing and calming space, tailored specifically to each client's needs whether it be over the phone or in her Wake Forest office.
In addition to her work as a healer. Ann teaches individual and group classes in the Chakras, Meditation, Grounding, Life Journeying, Reiki and AL.
Background:
Ann is a native North Carolinian, born in Durham.  As a child she was blessed with the ability to see and feel energy.  As she grew, she became aware that she saw and knew things that others did not. After many years working in a corporate environment, she was led by her guilds to follow her life path, use her gifts as they were intended by helping others.  The first step in that journey was earning her manicurist license in 2002. In the years that followed, she took many classes in the metaphysical arts in addition to earning her certifications in Reflexology, Reiki and AL. Throughout the next couple of years she honed her craft, offering her services at home in North Carolina and while traveling across the United States. In 2004 she opened her first studio, assisting clients in Creedmoor.  She opened her first Wake Forest location in 2014 and in 2016 she consolidated her businesses and moved into her current office in Wake Forest.  The knowledge she gained and her natural intuition provides her with the expertise required to assist her clients various needs.
"My goal is to provide the best service for my clients at the highest level possible.  I love what I do and I am passionate about my work.  I believe we all must take personal responsibility for ourselves and look within to heal the core issues that are causing our illnesses.  By looking inside and using the knowledge, guidance and wisdom we receive, we can assist in healing our bodies, minds and spirits, allowing us to live happier, healthier and joyous lives. I take pleasure in helping others heal through my intuitive gifts, Reiki, AL and Reflexology
The services I provide at GT (Gentle Touch) Healing Arts are unique. Intuitively I create a relaxing and calming atmosphere tailored to each client's needs. I work with guidance to assess the issues effecting each individual. Once a client has stepped into GT Healing Arts, the worries and stress of life are left at the door so that both the client's and my focus is solely on their healing." – Ann Bailey
Certifications and Training:
Traditional Thai Foot Massage & Reflexology – Jill Burynski
Moving Energy 1 & 2 (Meridian Therapy) – JLM Educational Training
Reflexology – International Institute of Reflexology – Ingham Method
Reiki (Usui Shiki Ryoho) – Vickie Penninger & Cara McComish
Arcing Radial Light – Vickie Penninger
Reiki (Usui Shiki Ryoho) – Martin Lee
Manicuring / Nail Technology – Vance-Granville Community College
Crystal Energy Therapy I, II, III, IV – Vickie Penninger
Disclaimer:
Services provided are not a substitute for professional medical advice or treatment. There is no guarantee what results a client will receive.  Reflexology and Energy Work will relieve stress, tension, and improve nerve and blood supply. This helps in unblocking of nerve impulses that aid in normalizing body functions.  The body heals on many levels; Emotional, Mental, Physical and Spiritual.  Understand that these stresses and emotional energies will only be released and healed when the client is truly ready. Clients are expected to be involved in their own healing and that includes seeking medical advice when needed.